It was a chilly but very fun visit to Brighton, where we caught up with Liz and did some excellent second hand shopping and vegeterian eating.
Pete showing off the find of the day from 'Beyond Retro'. Next stop – world domination!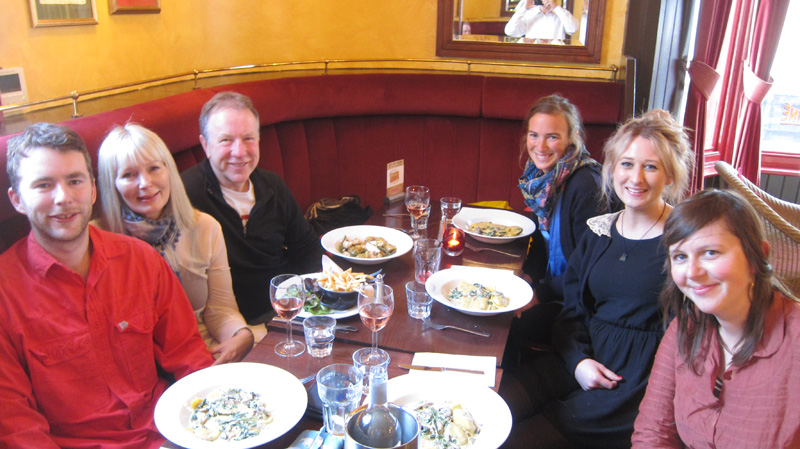 Warmed up and well sated at 'Cafe Rouge', where we got into the set evening meal with carmelised onion and goat's cheese tarlet, mushroom filled panzerotti and finished off with an eton mess. Delicious!