Broadway market
August 10, 2013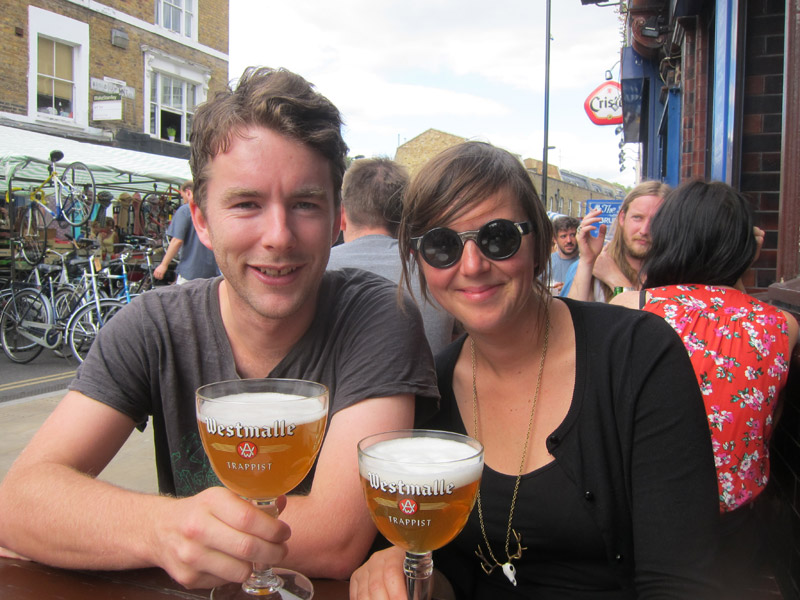 Finally got to Broadway markets to enjoy the delicious food on offer. Got a sweet spot in the sun at bar that served up Belgian beers – tasty times!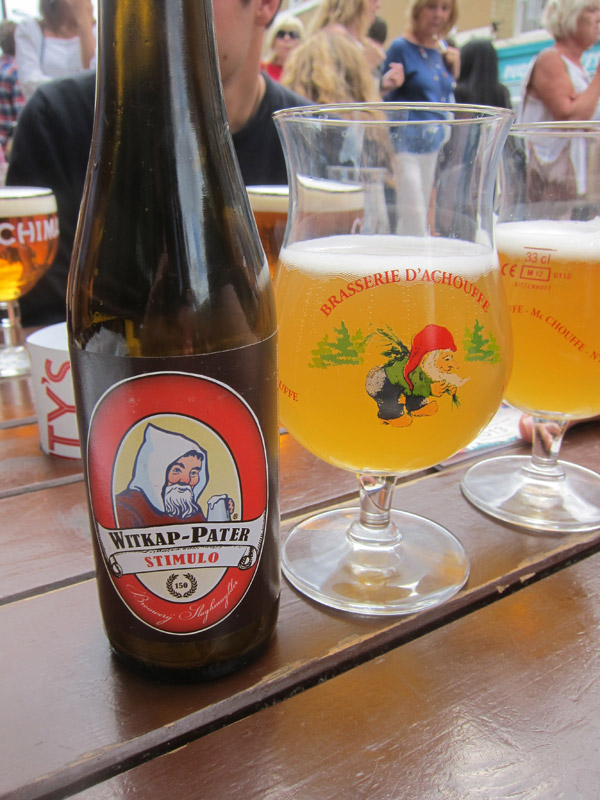 Got to try some new ones too, like old mate 'Wiktap Pater' above – kind of like a creepy santa.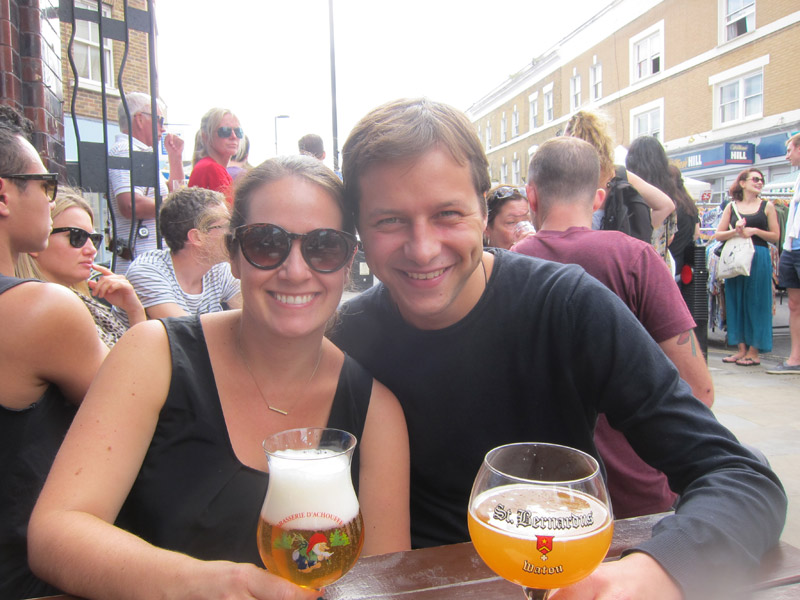 Most excellent to share those beers with an actual Belgian too – we are going to live with Liv and Terri above from October in Highbury and Islington!