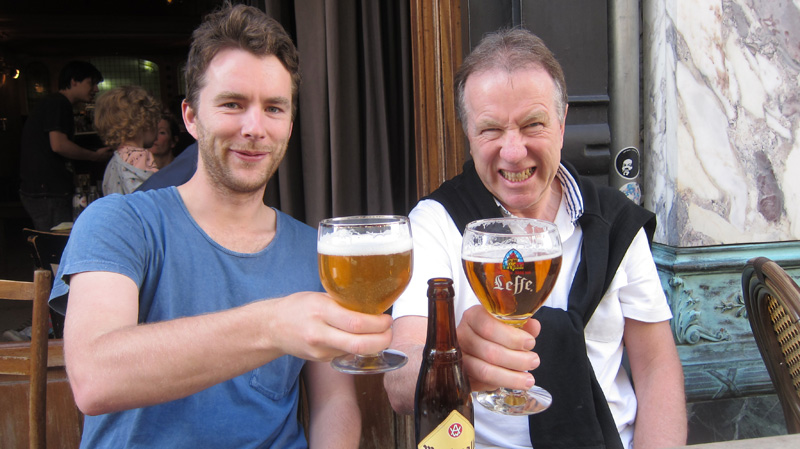 Beer attack ensued as soon as we glided into Brussels on the Eurostar. Above is Cam and Pete enjoying the first 'triple' at Fin de Siecle – an excellent recommendation by Liv!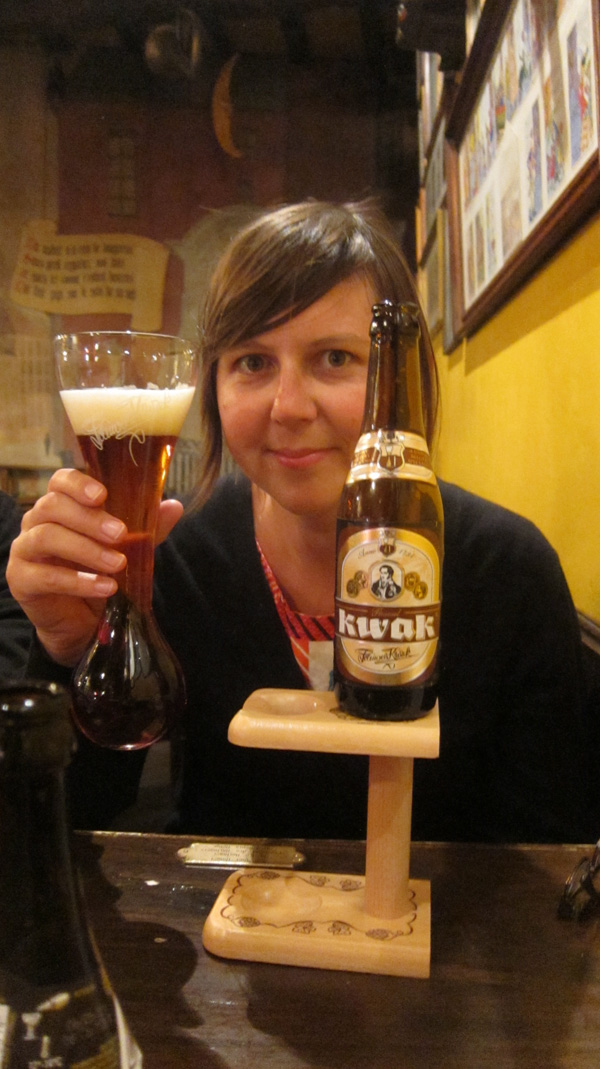 We meandered through the most gorgeous town gold glinted square, drooling past the chocolate and beer shops and coming upon the 'manneken pils' (statue much smaller than expected). The best thing about being there was going into the neighbouring bar poechenellekelder, with its vast array of further delectable beers including 'Kwak' above, which came with its own holder.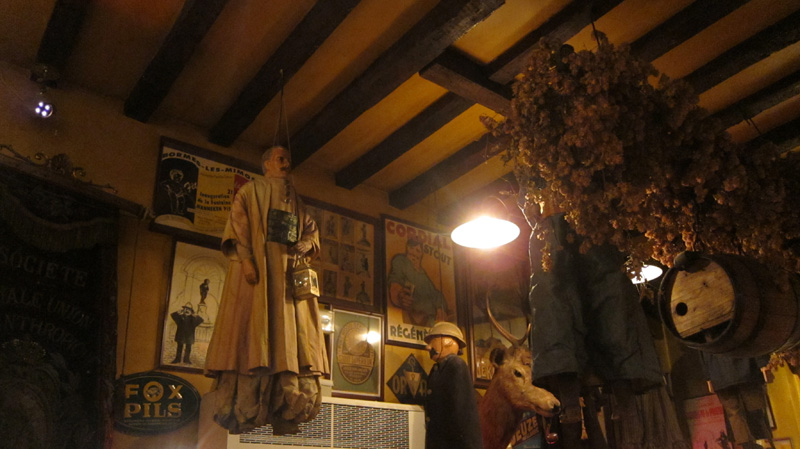 The bar was also decked out with old, interesting and creepy objects – bringing out the cartoon, theatre and puppet history of the city – as well as the trappists and their beer of course!