Community garden and more catch ups
March 2, 2014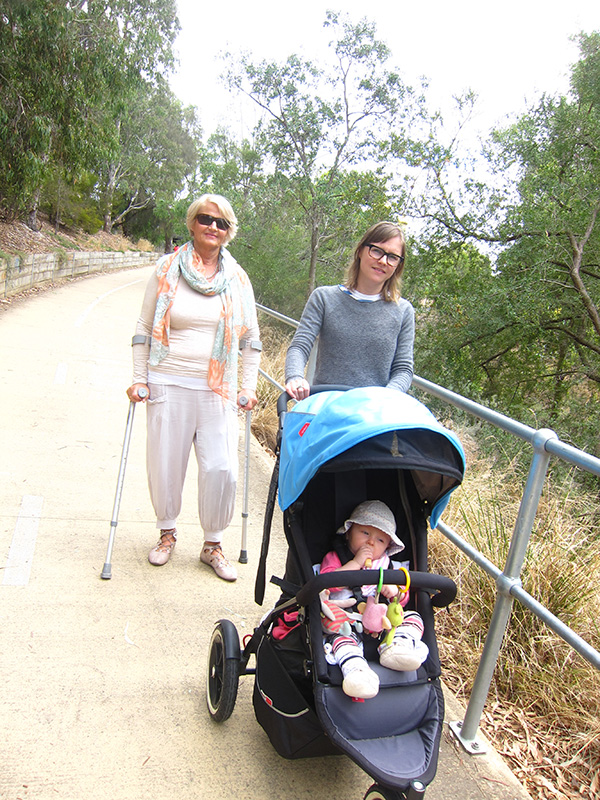 10 min stroll gets us to CERES a great open space and community garden just around the corner from Leigh and Adam's. The food was flavour sensational (as were all meals in Melbourne) and lovely atmosphere.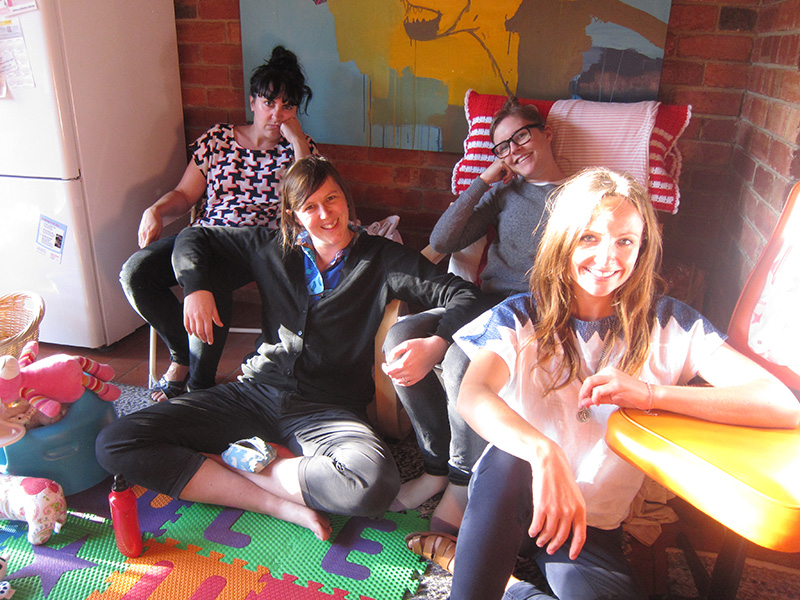 Spent the rest of the afternoon with Amelia on the right and checking out her sweet new home and its gigantic back yard complete with dog Lola and 2 chickens! Had takeaway thai back at Leigh's – don't think Kate was quite prepped for this photo though (sorry Kate).
Melbourne also had a surprise visitor, also known as Cam. His flight from Dubai was delayed which means he missed his Wellington flight and Scott's stag do – to top it off, Emirates lost his bag for 5 days! To compensate for it all though, he got to stay with us on Saturday night and meet Mabel – which she was also most pleased about!!