Extreme rain london town
August 24, 2013
Harriet, Tom and Baxter's last day in London was R-A-I-N-y. Had a delicimo brunch at 'Long White Cloud' in Hackney with their friend Ines, before venturing into the downpour.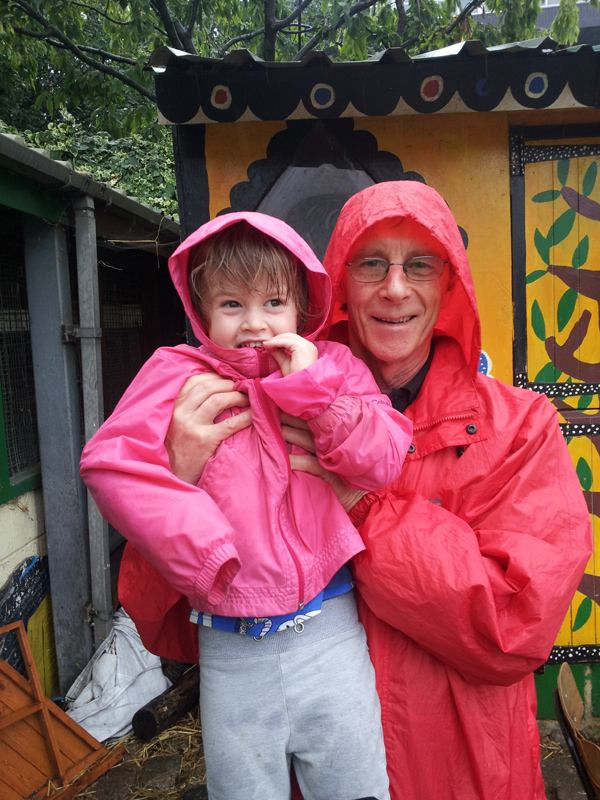 Hackney farm was a welcome reprieve, with many an animal to amuse a sodden mr Baxter, held here by dad.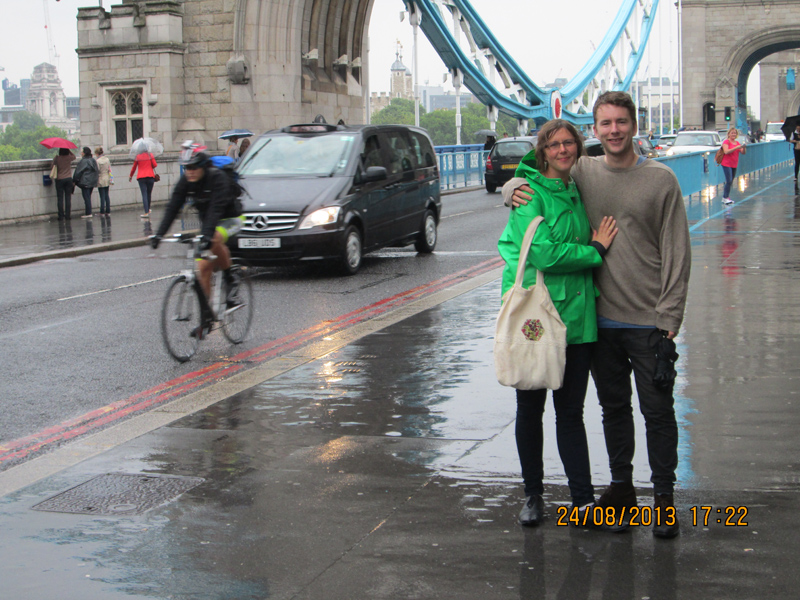 London tourist time in the rain, Cam and I here by tower bridge before sheltering in a delightful and amazingly cheap wetherspoons – allll class. Photos with dates are credited to dad, who is mastering the point and shoot digital.