Feasting and catching up in Paris
August 9, 2014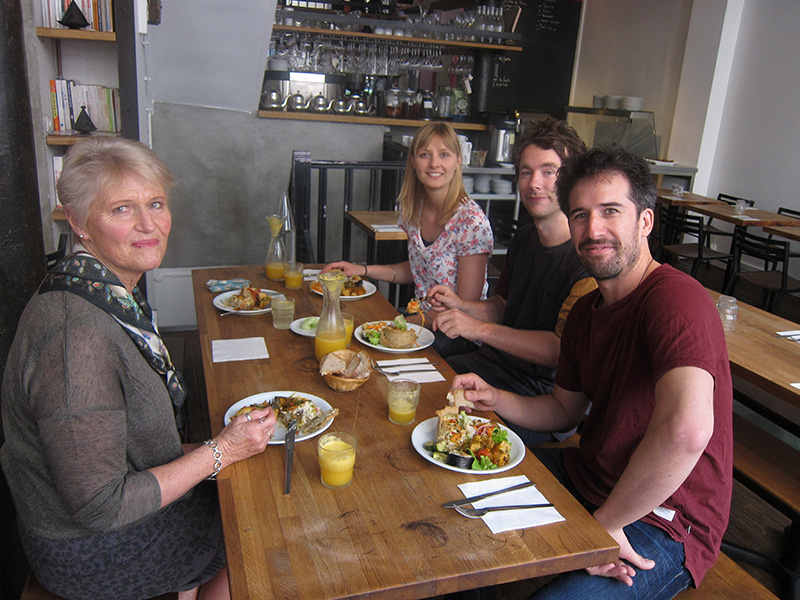 For mum's first weekend here we got the train to Paris to catch up with the excellent Laura and Frank! Started off the day very well at a vegetarian buffet called Soya, sooo good!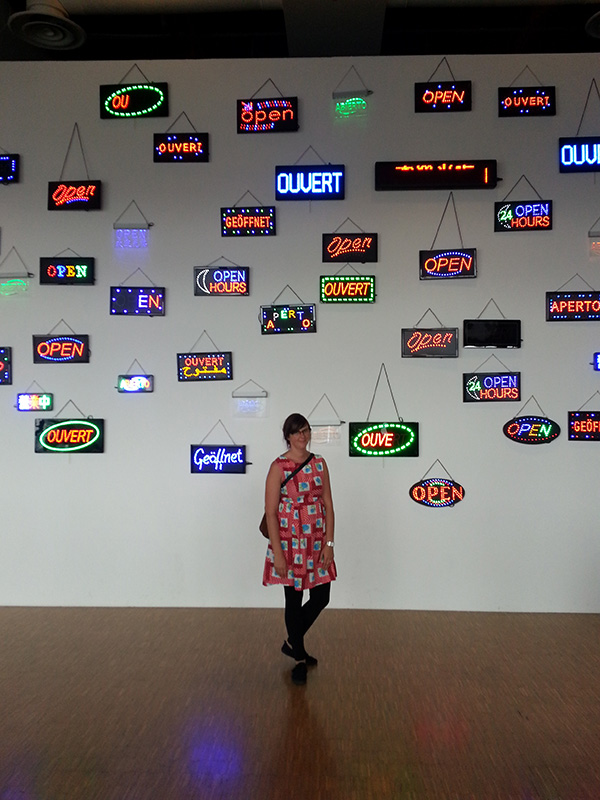 Tour time through the streets of Paris took us to the Pompidou center with lookout over Paris and this interesting display of open signs.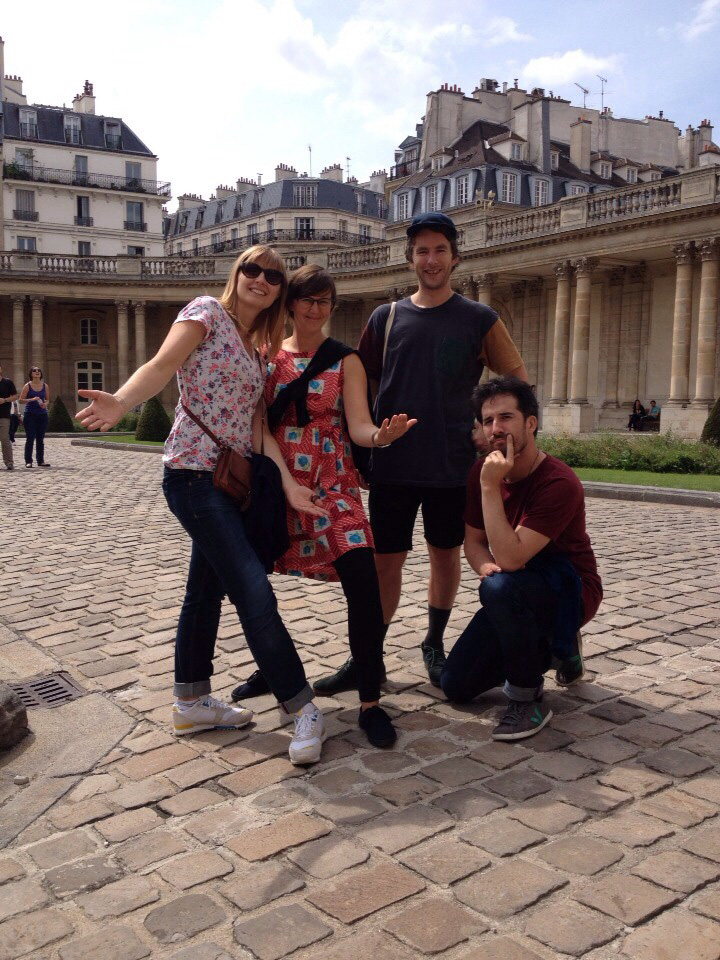 Also provided great opportunities for group poses in the middle of this gorgeous courtyard – so French!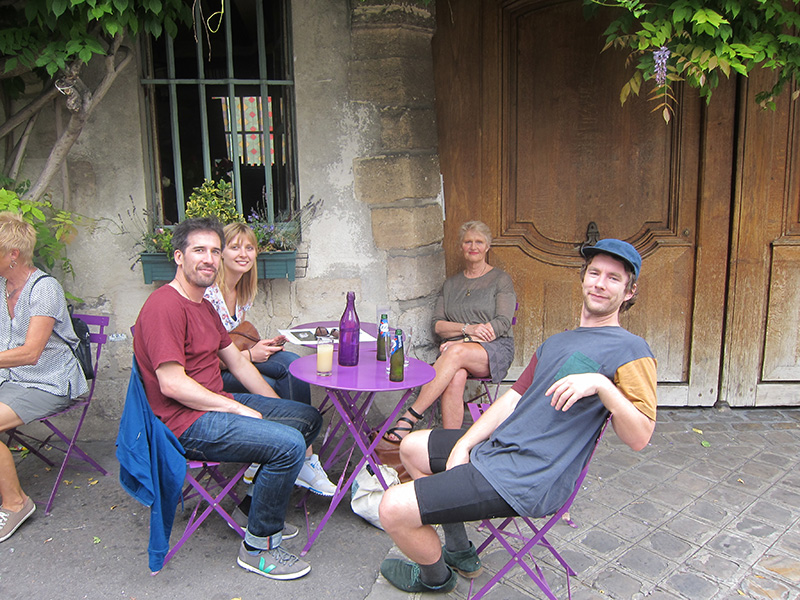 And…bien sur…plenty of time for some beers amongst the cute and oldness of it all.