Frankendael Park return
March 30, 2014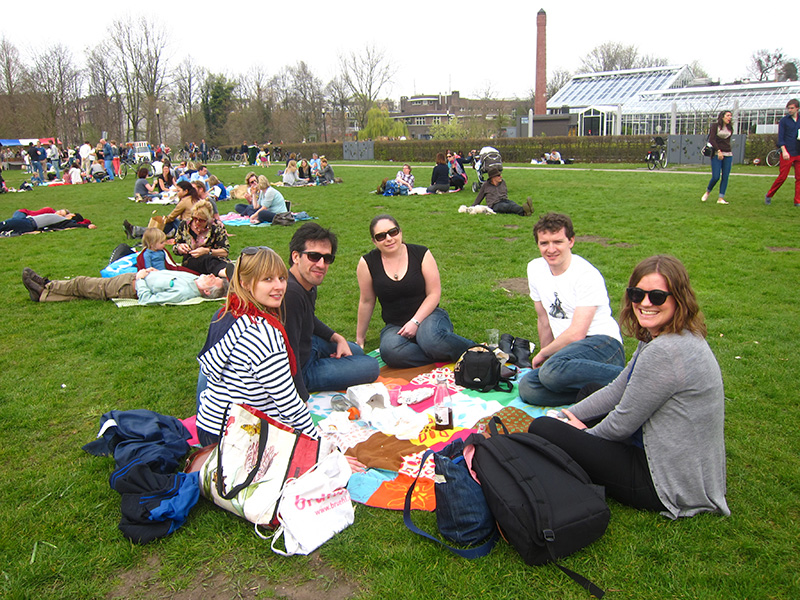 Another sunny, warm day took us to frankendael park for 'Puur' market. Lot's of cute garden houses with people getting their flower beds in order and then a large array of eateries and handmade goods. Sad that this was the last Sunday with Laura (left) for a while as she returns to Paris – excellent reason to get back to Paris though!
That's right, there are storks at the top of that former chimney, making their nests, having babies.
Sunday night dinner at…Cam's work. Luckily, his workplace is in a glorious old canal house on Herengracht looking onto a mass of gardens.