Great evening for a boat party
August 3, 2012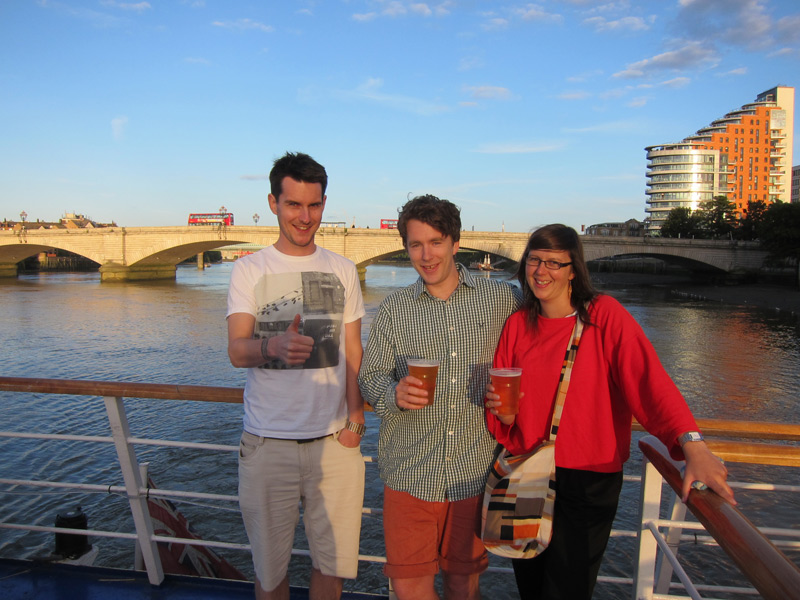 With a number of imminent London departees including Possum, a boat party was organised to bid a fond farewell. Excellent evening to be cruising down the Thames, especially in the middle of the Olympics with many buildings and bridges of note all lit up.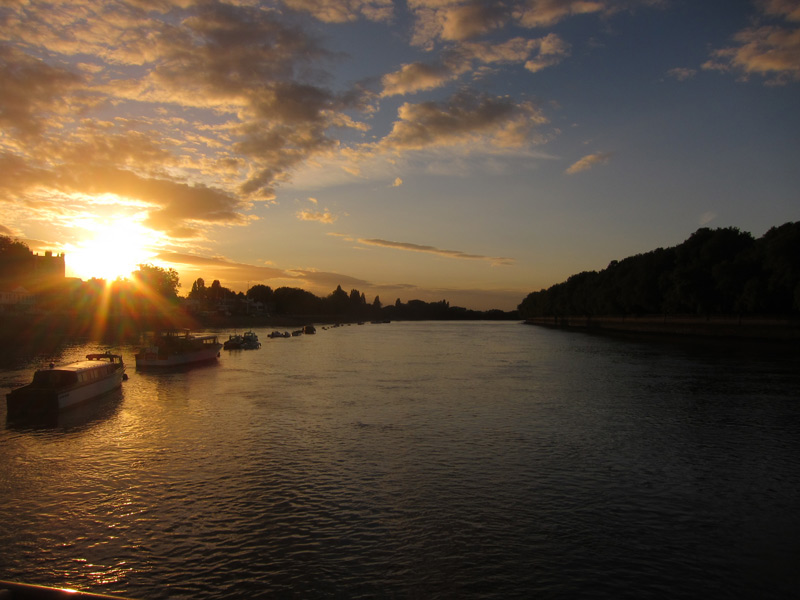 Leaving Putney Pier – beautiful night!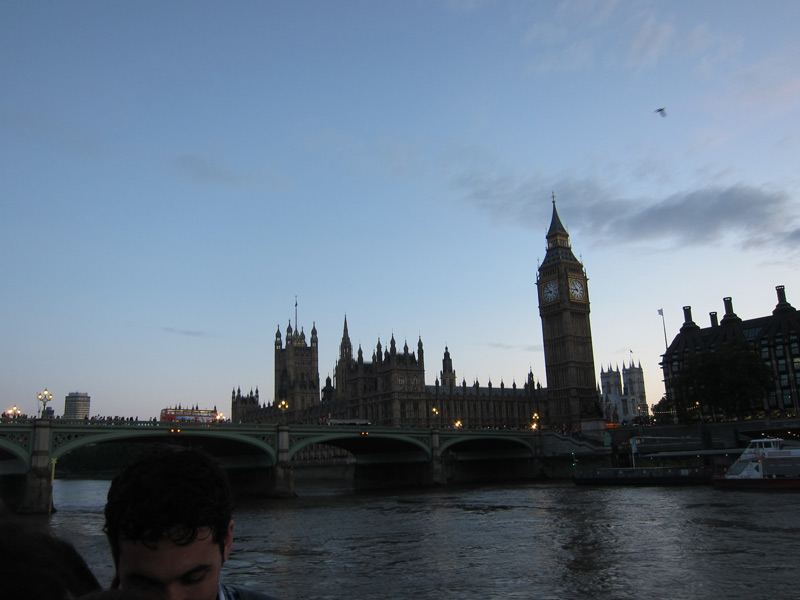 Great views of familiar structures.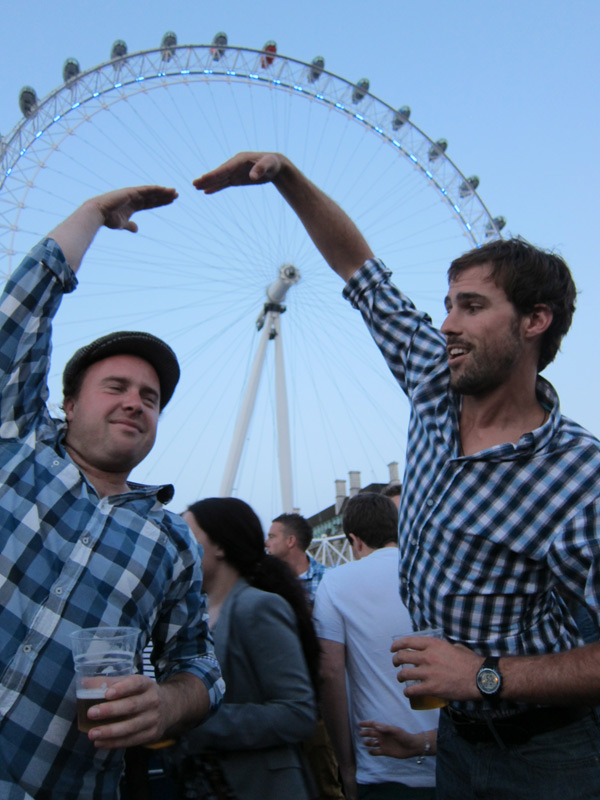 Blick and Morrie embracing the eye – during the Olympics it operates as a 'mood ring' and the colour changes according to the moods sent through a twitter feed.