Lyme Regis
March 31, 2013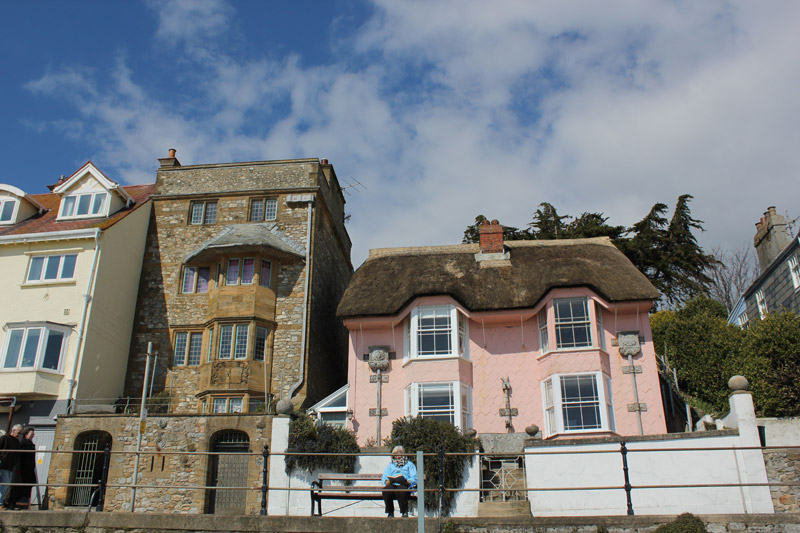 5 minute drive from Chideock brings us to Lyme Regis, a gorgeous town on the coast where Mary Anning found some of the first dinosaur bones! Valerie recommended reading 'Remarkable Creatures' before going, which was an excellent suggestion as it's all about those discoveries and the impact that it had on society.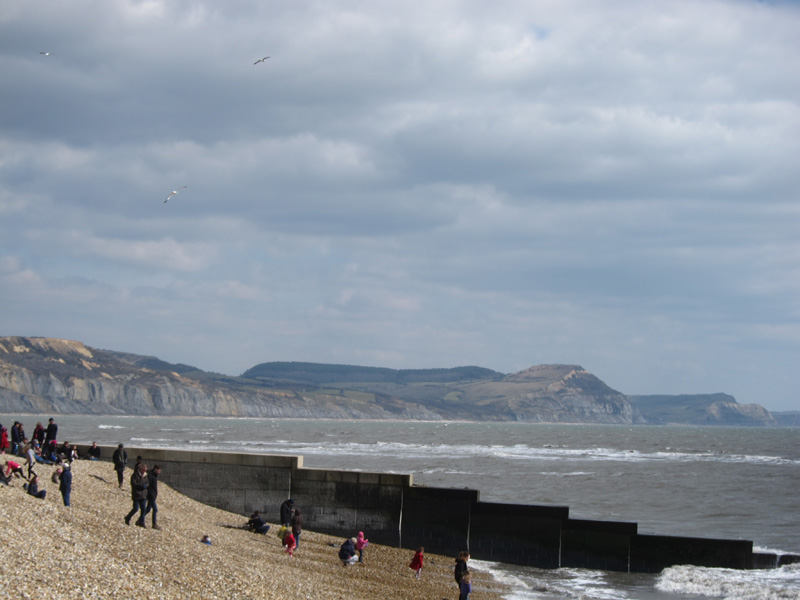 Pretty sweet coastline, looking down to the 'Golden Cap'.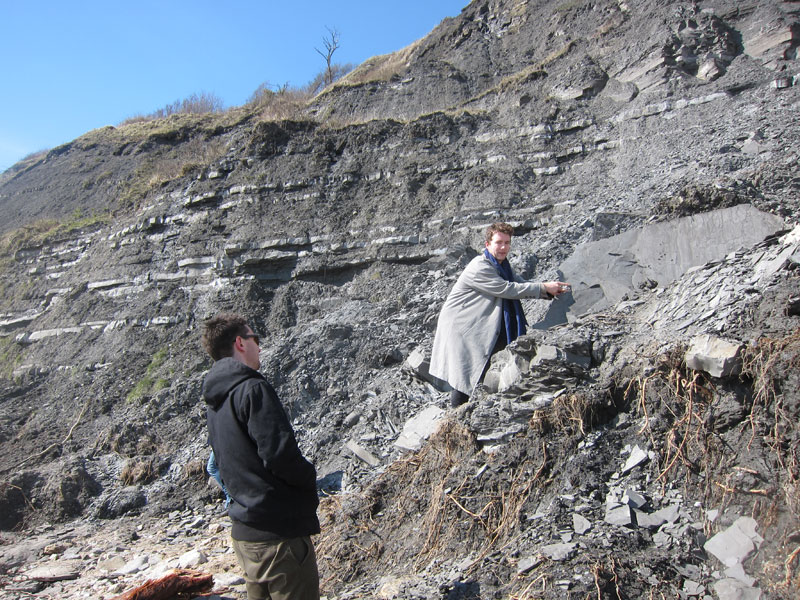 Cam finding us some fossils. The coast is full of this black exposed rock with all the lines of history peering out of it and seeping with water.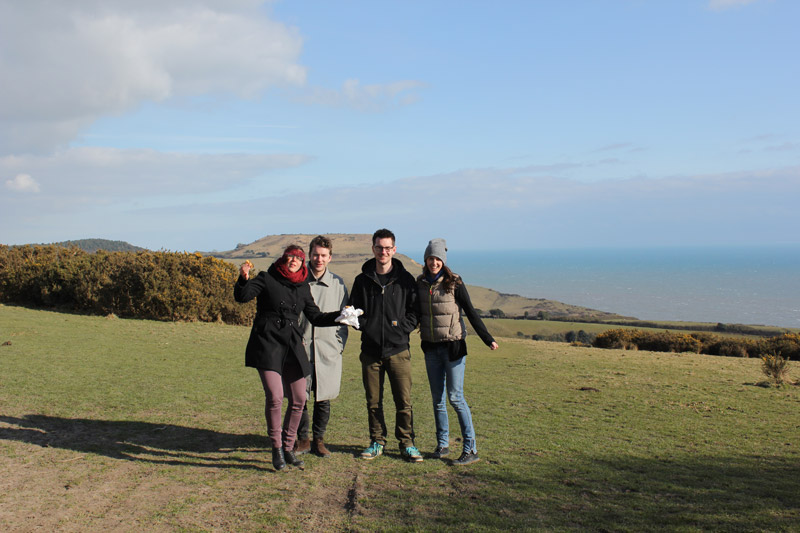 Our attempt at group photo and search for the 'golden cap'. Emma is pretty happy here, midway through eating a 'gazillionaire' – SO much chocolate and caramel, big sugar high happening right now.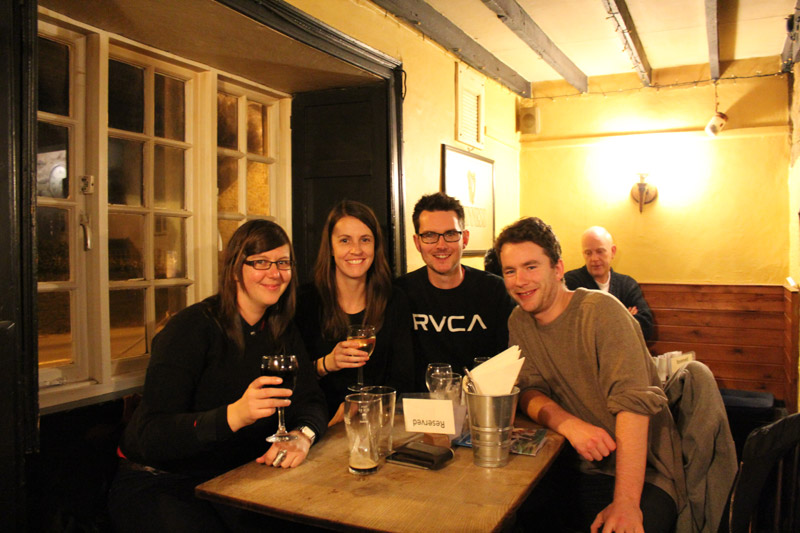 Final dinn dinns in the only pub in town 'the George Inn' – massive tasty mains, great service and delicious beverages to finish off an excellent weekend of UK exploration!