More sunset…and friends in town!
January 31, 2014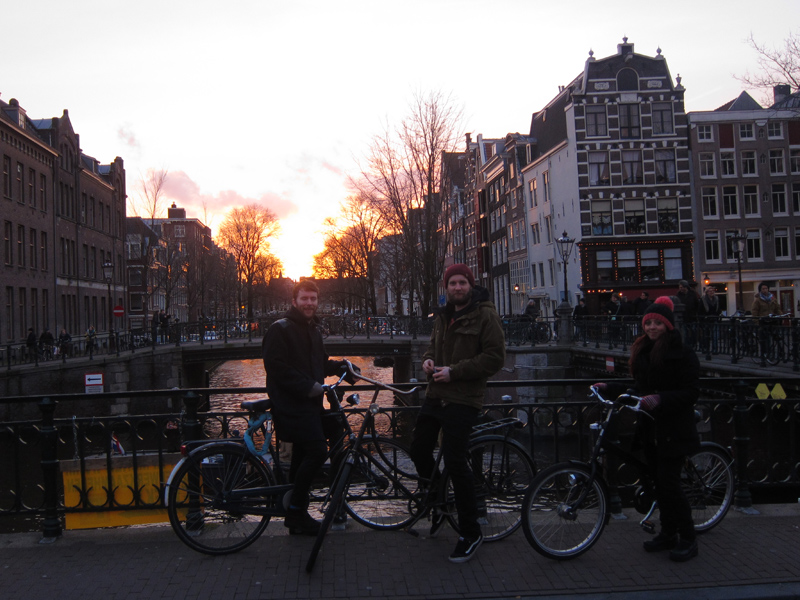 Was so great to go exploring the streets with Matt and Alyssa who came over from London for the weekend. Band time, home movie time, and new friends and 24,000 piece puzzle time. And if you were wondering – no it is not the camera angle, Alyssa is just riding a very very small bike.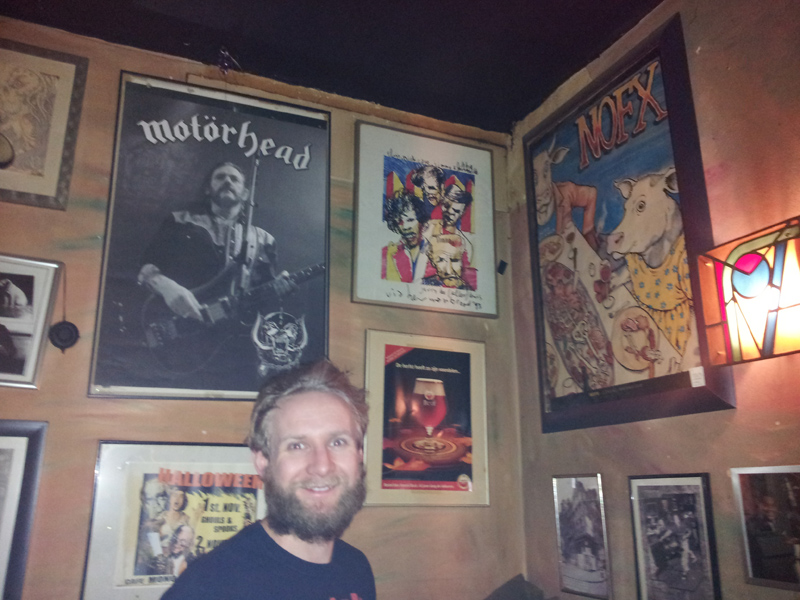 Matt so happy at new bar find – Cafe Mono where it was punk vinyl night!