Music bombardement
June 28, 2013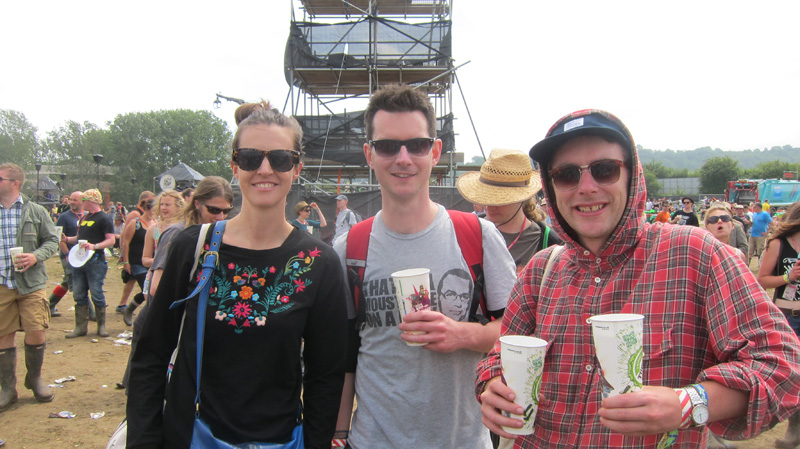 On Friday it all began, with this being the day of musical excitement as documented below.
TBA on the 'Other stage' was Beady Eyes, pretty much Oasis without Noel. They played a couple of their songs including 'what's the story morning glory'. Pretty funny seeing such a brit pop icon in the flesh, on the stage.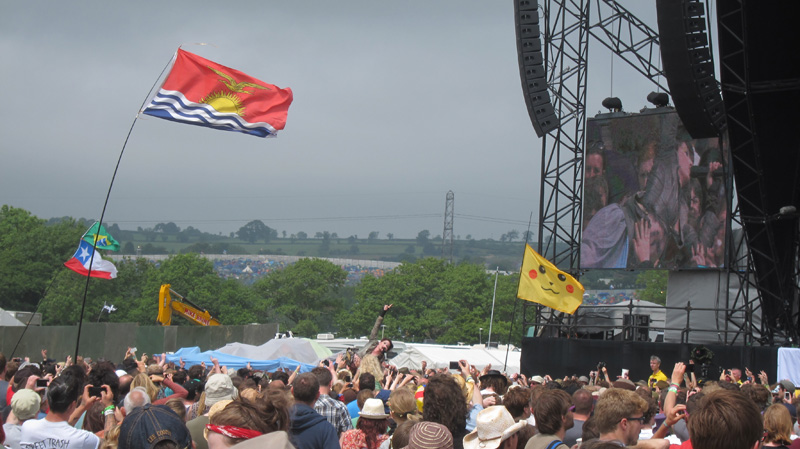 Amanda Palmer was a treasure and a true entertainer, above she is stage diving with an amazing cape flowing behind her. She wore a black bra and just wrote 'yes' on her stomach. All of their luggage was lost on their way to the uk, so there was some costume improvising. she is a brilliant lady, and so was her band – who were also sporting underwear and capes. We saw a great band called 'the savages' after here, but I seem to have not taken photos in my glee of their brilliant sound and all female line up.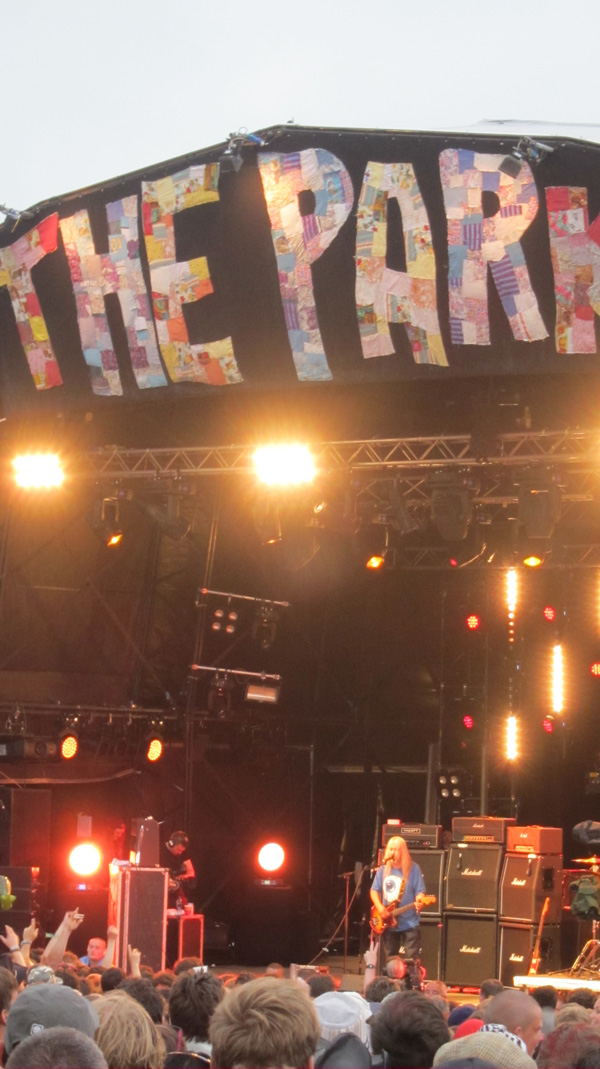 Up the park stage to see Dinosaur Jnr wailing it out like never before.
Very excited to see lords of lightning – think mortal kombat, people fighting with electricity. it' awesome.
Portishead was a must see for me, a dark soundtrack during high school years, but so powerful and impressive. 'Machine gun' was a song i was hanging out to hear and they delivered brilliantly, even with a bit of david cameron with red lasers coming out his eyes during the terminator part of the song.