To the island…
March 29, 2014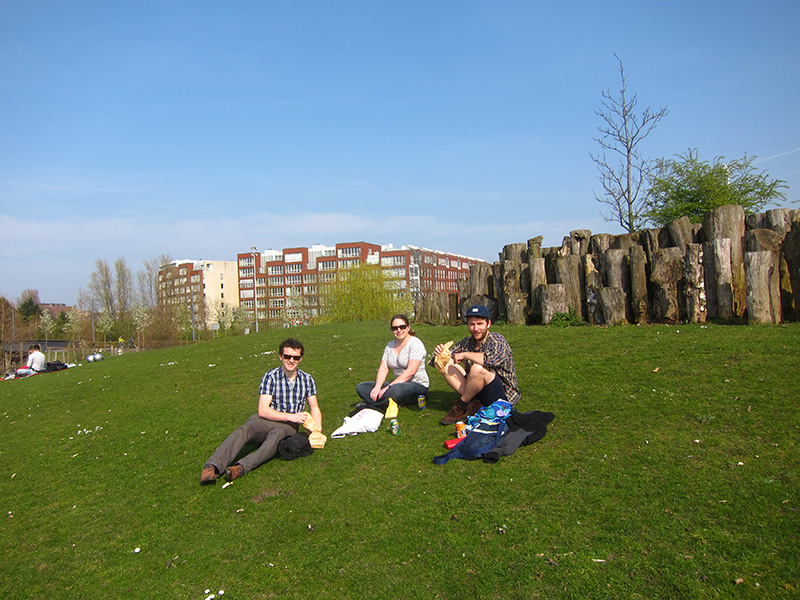 Went to an 'ísland' in Amsterdam to have a picnic with Matt and Tracey who came to stay for the weekend. It was a literal island, but I think the word island imparts more significance than warranted here, still great to bike to a new area though and see some new sights – including an adult baby.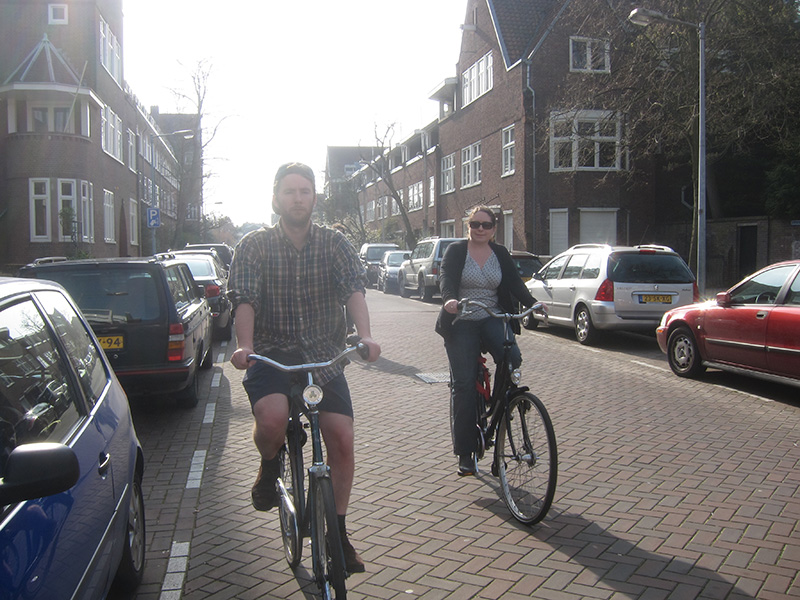 Mastering the bikes through the streets – actual short wearing weather too!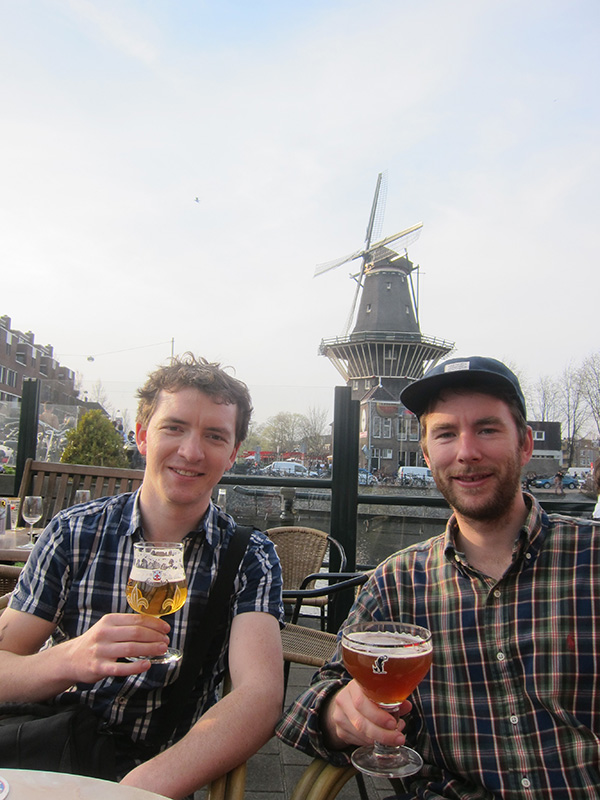 The Brouwerij-tij in the background was packed out, but this bar over the road was easy street, sold many good beers and a better view too we-thinks!